News
Powerful Move of The Holy Spirit at W3 Conference
Thursday, 2nd of August 2018
317
35
10612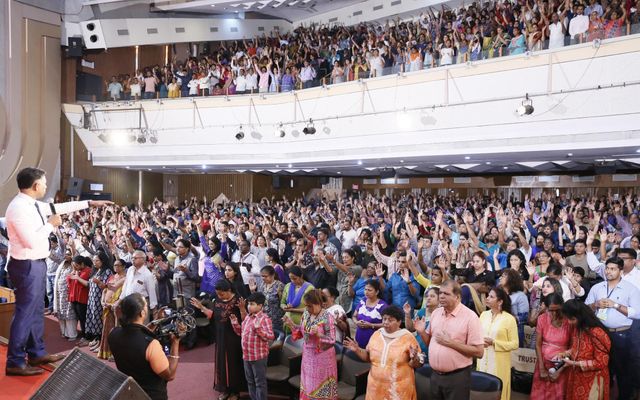 The Lord Himself visited us in the W3 Conference held on Saturday, 28th July 2018 at Fine Arts Auditorium, Chembur, Mumbai.
Pastor Sunny Vishwas (Pune) led people into Praise and Worship and the Presence of God filled the auditorium.
Pastor Michael's life changing message: Inquire of the Lord

Pastor Michael then ministered to the people under a strong anointing.

Accurate Prophecy about Stolen Car
His Mobile No was called out Prophetically
Hidden things about the family revealed
Retina Problem Healed
Location of a Person Watching in UAE Called Out
Called out by Name
Prophecy Fullfilled Received Double


Some Notable Healings also took place
Vertigo Problem of Many Years Healed
Instant Healing: Gap in the Spine Closed
Every day at Karuna Sadan we receive hundreds of prayer requests on the Noah App. There are some prayer warriors 
that go out of the way to pray for others.
Pastor Michael honoured some of the Prayer Warriors

. (Watch Video below)
Those who attended the service witnessed God's life-changing and miracle-working power like never before.
Personal Note from Pastor Michael
Dear Friends, partners and intercessors,
I want to sincerely thank each one of you for being a part of this service. We need to continue working as a team. God is no man's debtor. I am earnestly praying for you and your loved ones
If you have a testimony to share, I will be so glad to hear from you. (Use the comments section)
Next W3 Conference: Friday, 24th August 2018.
Praneet Calvin & Band will lead praise and worship.
➤