News
Karuna Sadan Cricket Tournament
Friday, 20th of July 2018
342
128
9146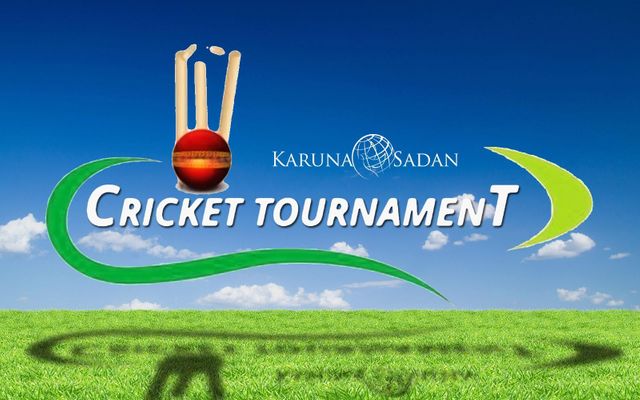 We all have our low moments. Whether it's a loss, a failed exam, money issues, or even a crisis of faith. If we go too low, it can lead to anger and a feeling of disillusionment with God. Yet these low times are why Christian fellowship is so important.
The Bible says, "Let us think of ways to motivate one another…..And let us not neglect our meeting together, as some people do, but encourage one another, especially now that the day of his return is drawing near." (Hebrews 10:24-25 NLT)
Coming together with other Christians can aid in our healing process and give us the much needed encouragement to move forward.
With this in mind, we have organized a cricket tournament. Please find details below:
Date: Sunday, 26th August 2018
Time: 8am onwards
Venue: Lavender Baug, 90 Feet Rd, Ghatkopar East,
Mumbai, Maharashtra 400077
Format: Under-arm Bowling
Total No of Overs: 4 Overs per team
1 over has to be bowled by a female player (compulsory)

Total No of Teams: 8 Teams
Each team consists of 10 players
7 Players Male (any age group)
3 Players Female compulsory (any age group)
Pastor Michael and Aaron with Sandeep Subramanian (Captain of Angelic Warriors) at the venue
Prizes:-
First Prize: Rs.5000 Trophy
Second Prize: Rs.2000 Trophy
Man of the Match: Rs.1000 Trophy
Parking space is available.
Light refreshments will be provided to all.
Also, if you are led to give to help support this venture, please use the Donations button on the Noah App. The LORD will surely reward you. (Ruth 2:12)
➤