Daily Manna
A God-Given Dream
Monday, 23rd of March 2020
265
122
2343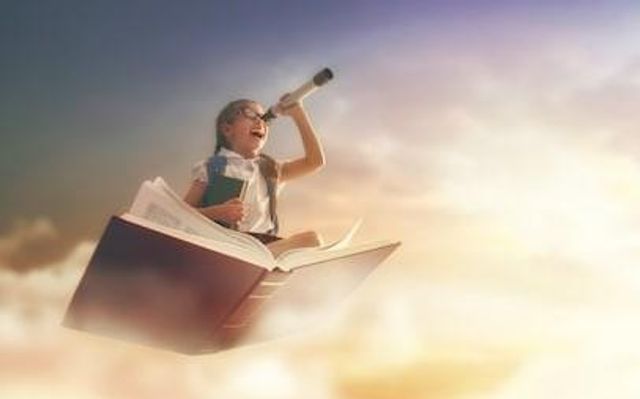 Now Joseph had a dream, and he told it to his brothers, and they hated him even more. (Genesis 37:5)
Ask a young child, "What do you want to be when you grow up?" The answer most probably would be, "I want to be a pilot or a doctor". Every one of us carries a God-given dream on the inside of us. Perhaps you see yourself as a preacher, a person owning a successful business. Whatever the dream may be, don't let it fade away; don't let it die.
In the Old Testament, Joseph dreamed two dreams with essentially the same message. In the first dream, there were sheaves of wheat in a field—each representing one of Jacob's sons. The sheaf representing Joseph "arose and also stood upright," while all the other sheaves "bowed down" to him (Genesis 37:7).
In the second dream, Joseph saw the sun, moon and 11 stars bowing down to him (Genesis 37:9). These dreams were not meaningless. They were prophetic pictures of Joseph's future.
A God-given dream is a wonderful thing.
A God-given dream on the inside of you can give you hope for your future and encourage you to try when all odds are against you. I believe this is what kept Joseph going even when he was thrown into the pit and later sold into slavery by his own brothers. (Genesis 37: 24, 28)
Anyone else would have cracked under the rejection and humiliation but not Joseph. Even when he was falsely accused, I believe the God-given dream inside of Joseph kept him going. Joseph rose to prominence in Egypt and eventually literally did rule over the very people that plotted his downfall (Genesis 45).
Now to Him who is able to do immeasurably more than all we ask or imagine, according to His power that is at work within us, to Him be glory in the church and in Christ Jesus throughout all generations, forever and ever! Amen. (Ephesians 3:20)
The Lord can and will bring your dream to pass because He is the one who placed that dream on the inside of you. Have close fellowship with Him and tell Him of your dream – it will surely come to pass.
Prayer
Father, I surrender my dreams to you. (Now take the time to tell him of your desires) You are able to do more than what I ask or imagine. By Your Spirit empower me and bring those things to pass. In Jesus' name. Amen.
➤