Daily Manna
21 Days Fast: Day #15
Wednesday, 26th of December 2018
203
113
1968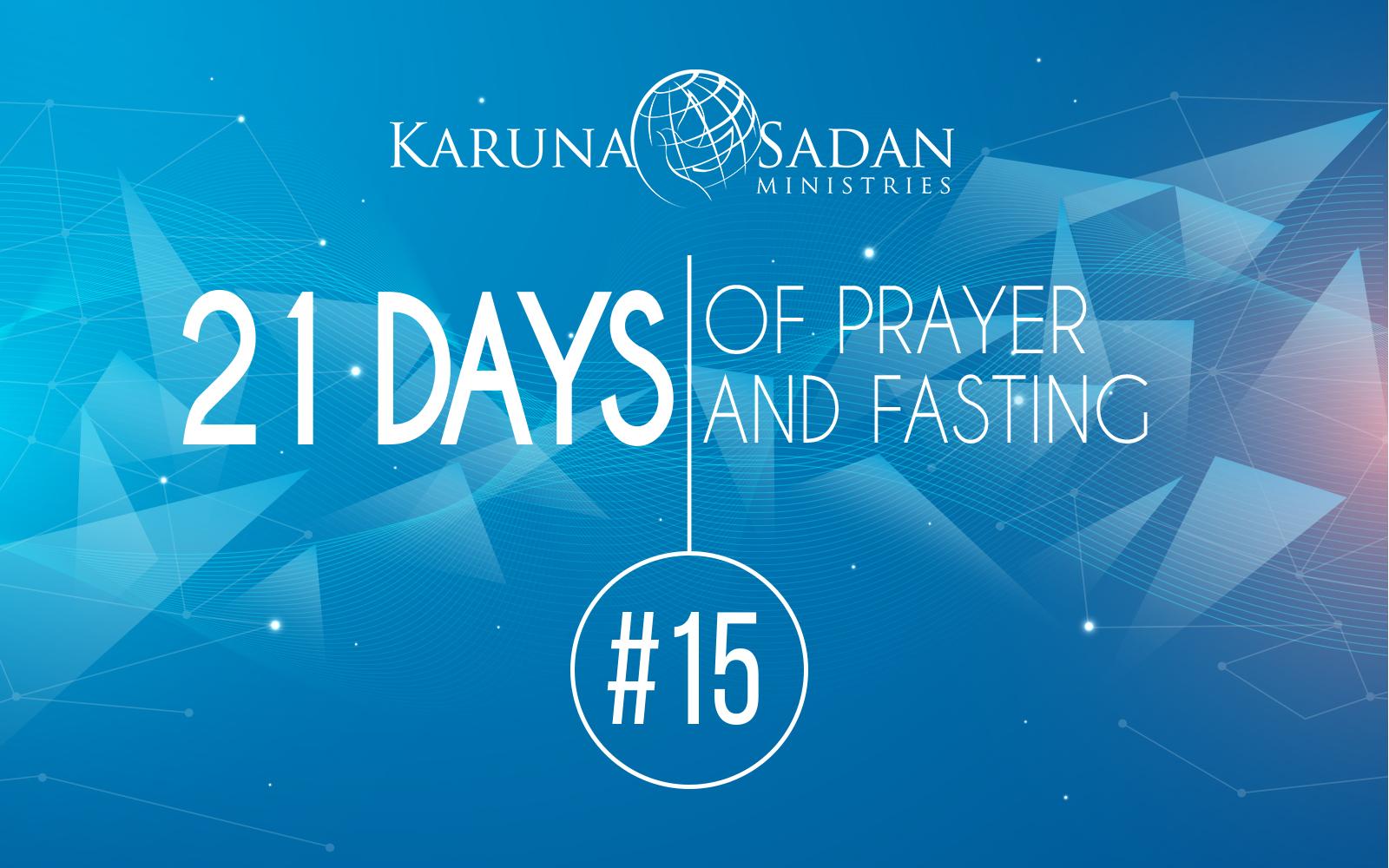 ISRAEL, JERUSALEM & MIDDLE EAST

God calls Israel the "apple of His eye" which is a term of endearment (Deuteronomy 32:10, Zechariah 2:8).

God adds a blessing to those nations and people who bless Israel and a curse on those who curse Israel (Genesis 12:2-3). True Biblical prosperity is more than just having money, it is well being in all areas of life.

If you are serious about you prospering then you must pray for Israel.

God will never abandon Israel and in the end, Israel will be saved by God Almighty (Malachi 3:6, Romans 11:1).
Prayer
Repeat every prayer missile till it comes from your heart. Only then move on to the next prayer missile. (Repeat it, personalize it, do this with each prayer point for minimum 1 minute)

1. Father, in the name of Jesus, I pray for the peace of Jerusalem, that peace would be within her walls and prosperity within her palaces. I also pray that Jerusalem would remain Israel's undivided capital.

2. Lord, I pray for the Middle East that they might be saved and that their zeal would be according to the knowledge of the truth.

3. Redeem Israel, O God, out of all her troubles. Remember Your covenant to her, O God, and confirm it as an everlasting covenant. I pray for peace in Israel and in the Middle East.

4. Father God, in the name of Jesus, remove every veil from the minds and the hearts of the people of Israel, that they would recognize Lord Jesus as their true Messiah.

5. Father, I pray for the spirit of unity and peace between religious and secular Jews, for peace to flow between Messianic Jews and others in the land in Jesus' name.

6. Father, in the name of Jesus, raise up intercessors for Israel. Put more watchmen on the walls of Jerusalem, who will give You no peace day or night until You establish Jerusalem and make her the praise of the earth.

7. Merciful Father, turn the hearts of the people of Israel to trust in Your Name for deliverance and not in the chariots and horses of their military might.

8. Father, in the name of Jesus, I pray that neither weeping nor crying will be heard in the streets of Israel, but that she would rejoice and her people be a joy unto nations.

9. Father, in the name of Jesus, destroy and divide the tongues of those who would incite violence against Israel.

10. Father, I pray that India (name of your nation) and Israel would be friends. I ask that the people of India (name of your nation) would love the Jewish people and seek to prepare the return of the Messiah - Lord Jesus Christ!

Confession(Say this aloud)
You will arise and have mercy on Zion; For the time to favor her, yes, the set time, has come.
For Your servants take pleasure in her stones, and show favor to her dust. (Psalm 102:13-14)